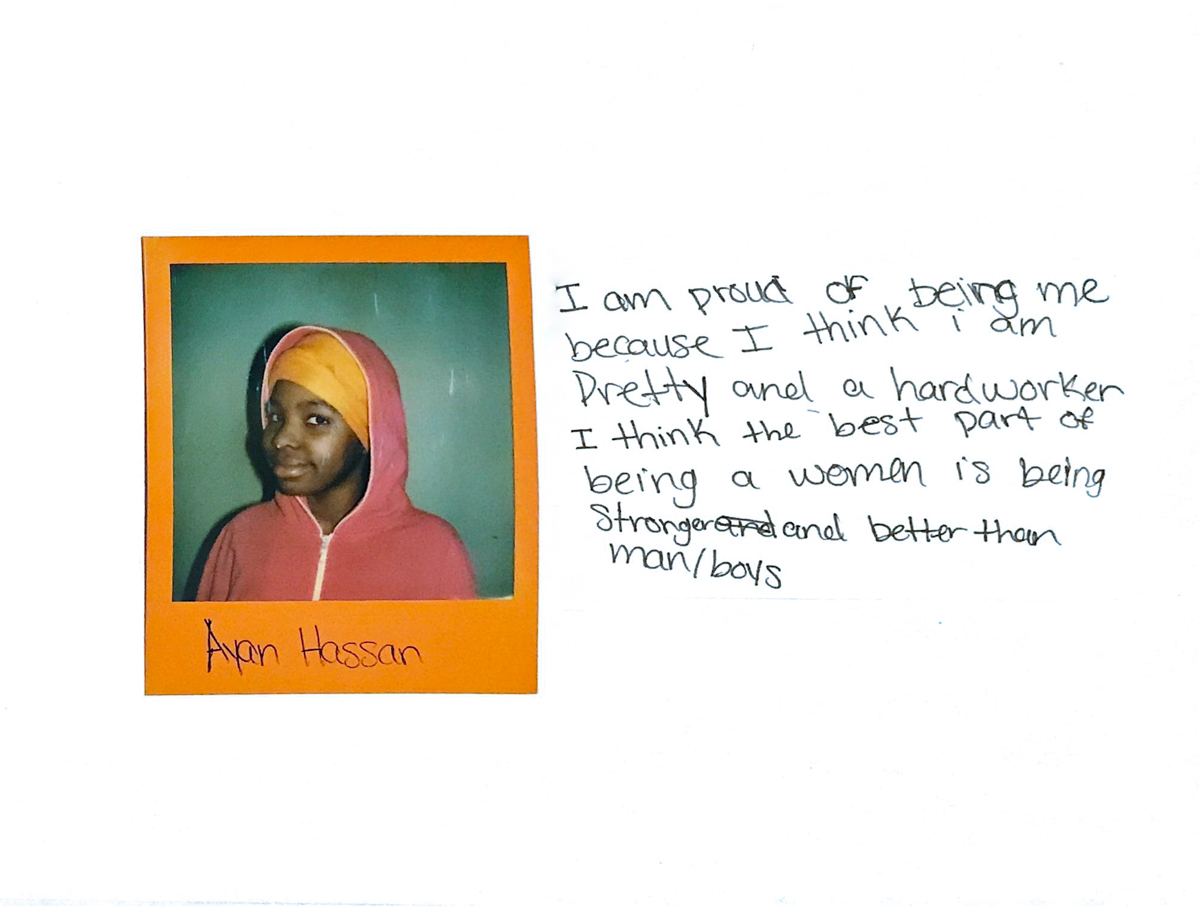 In Their Words
I've come to question how much a photographer can really "give voice" to someone without actually listening to their voice.

With the support of a local organization, I asked these young women to share with us something they were proud of and what aspect of being a woman was important to them.

Not only fun, the collaboration also allowed each young lady to participate and help shape our understanding and how we view them.