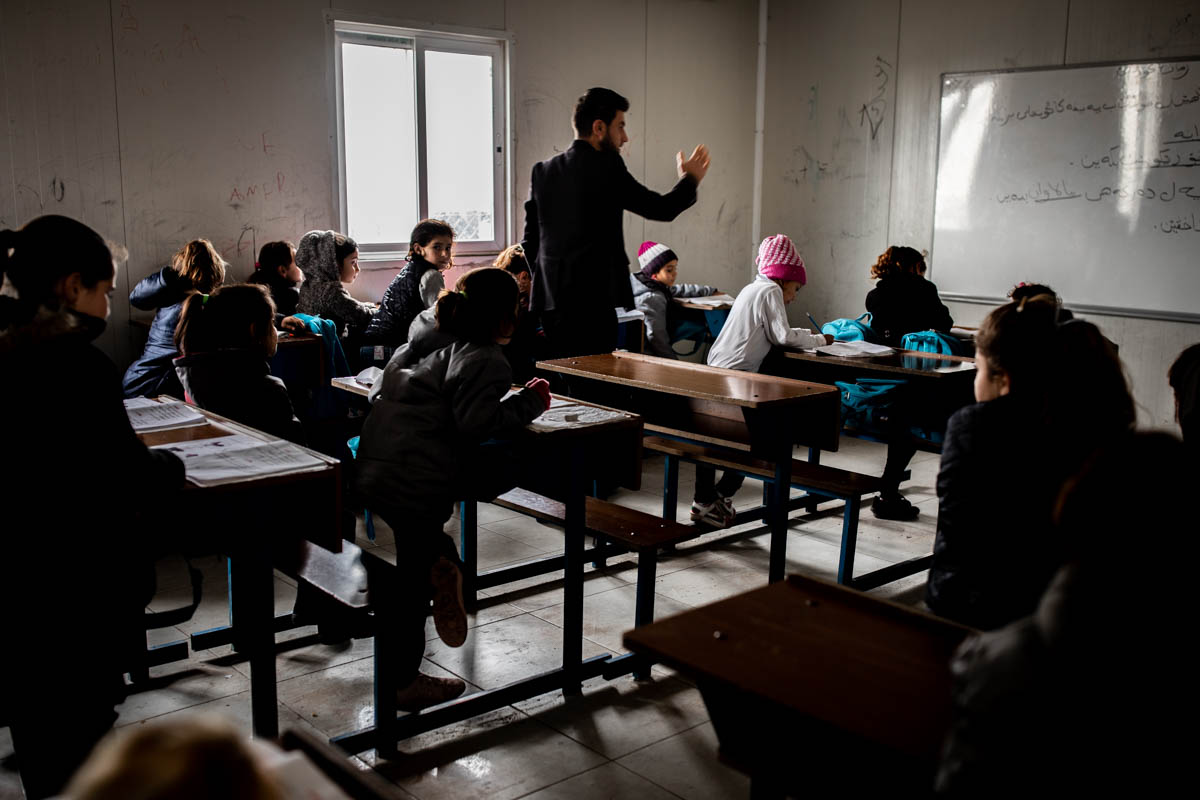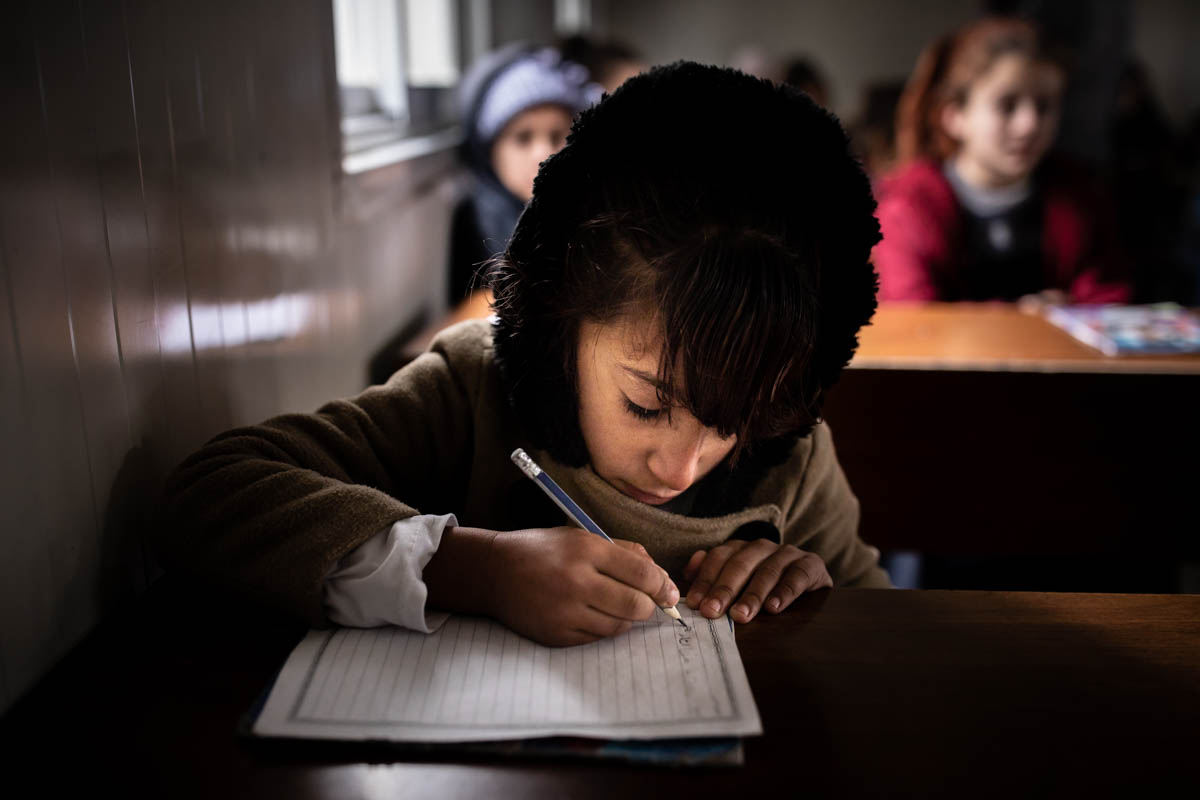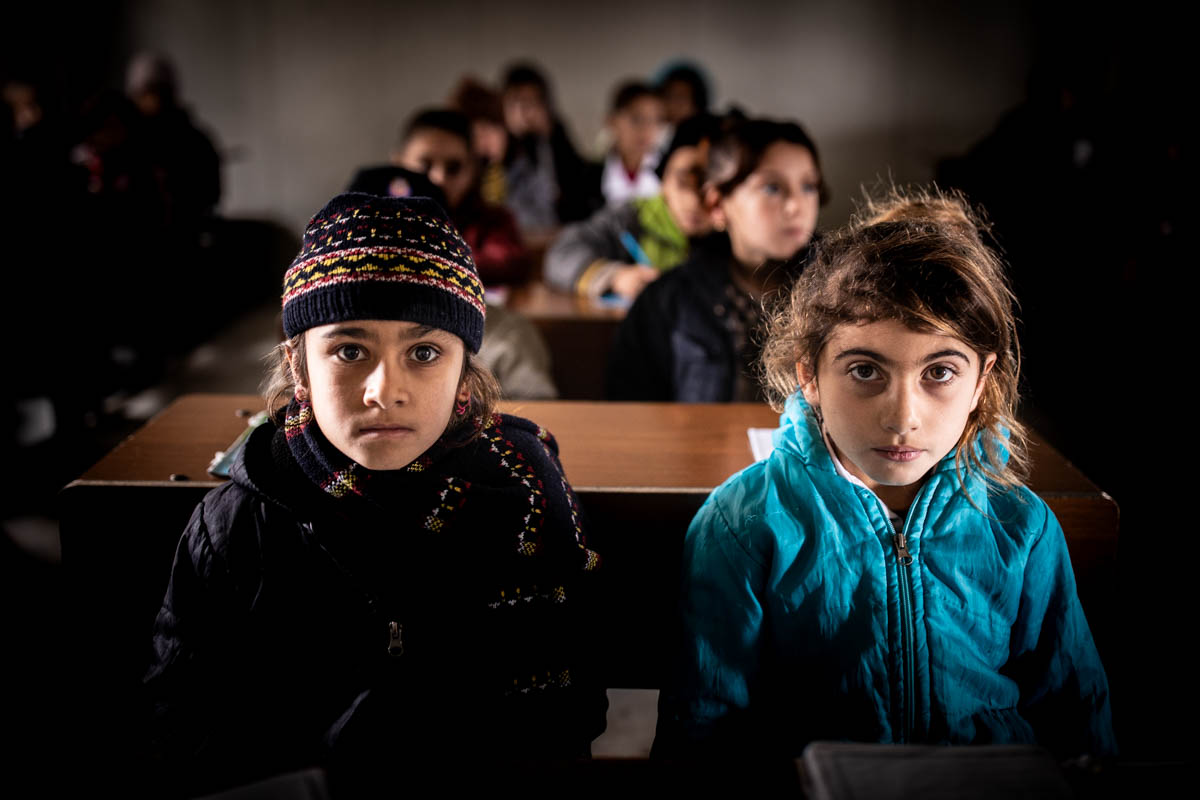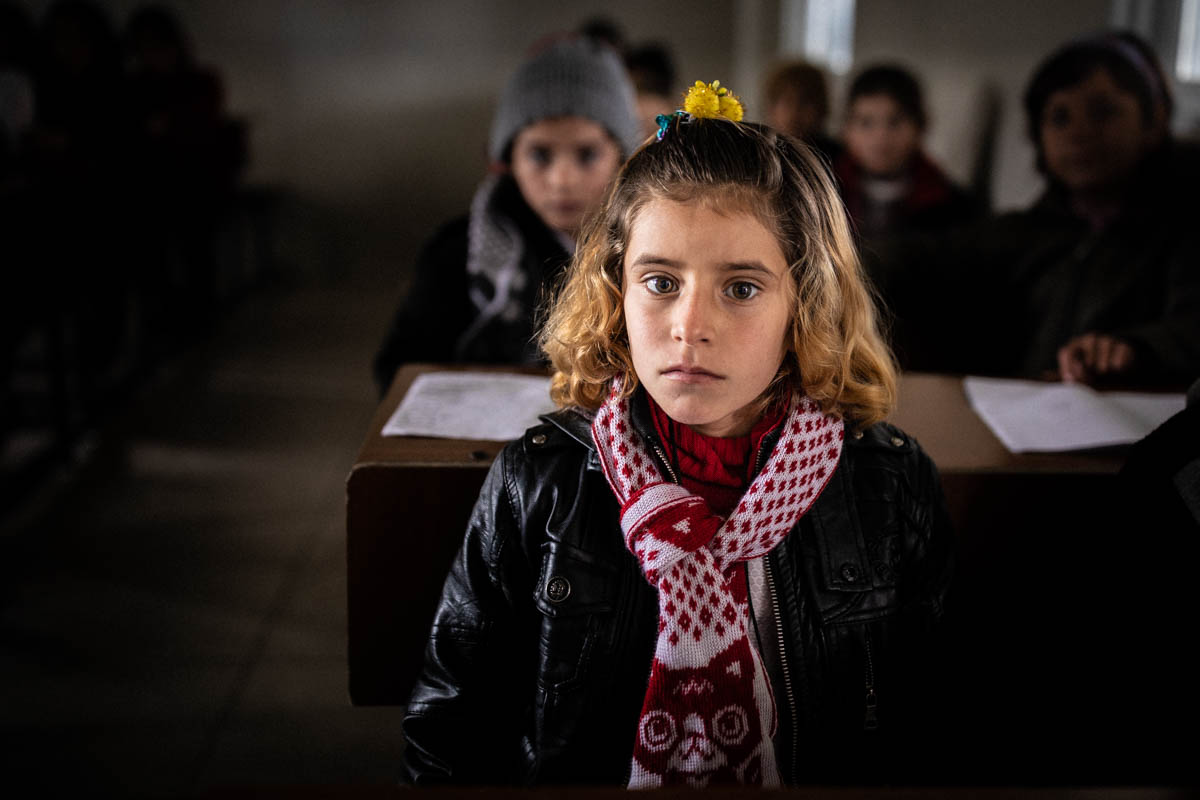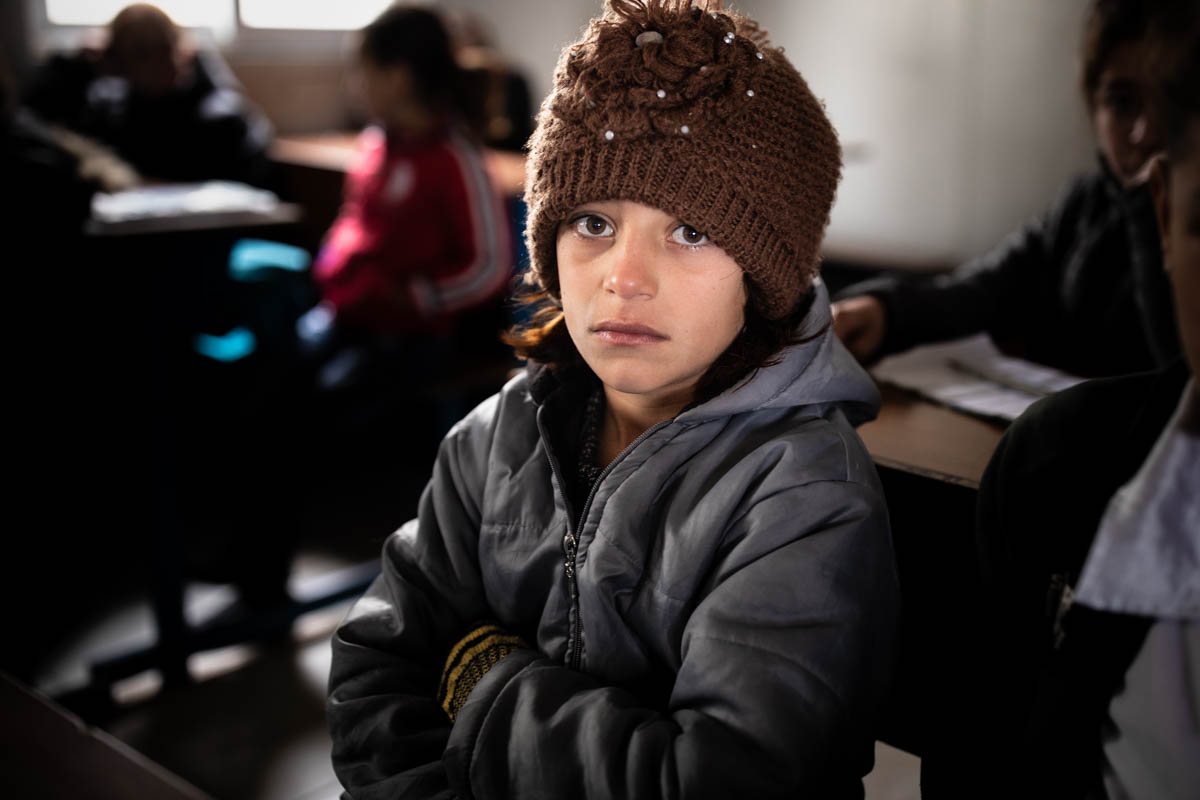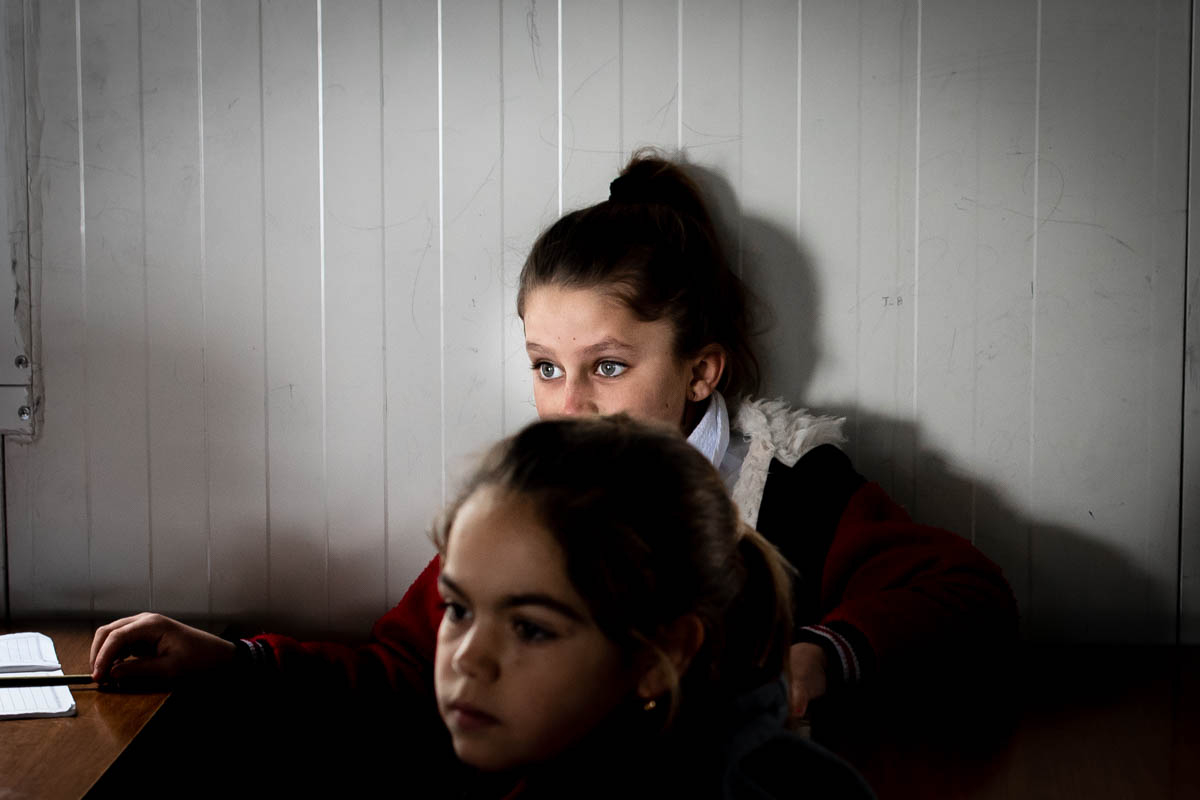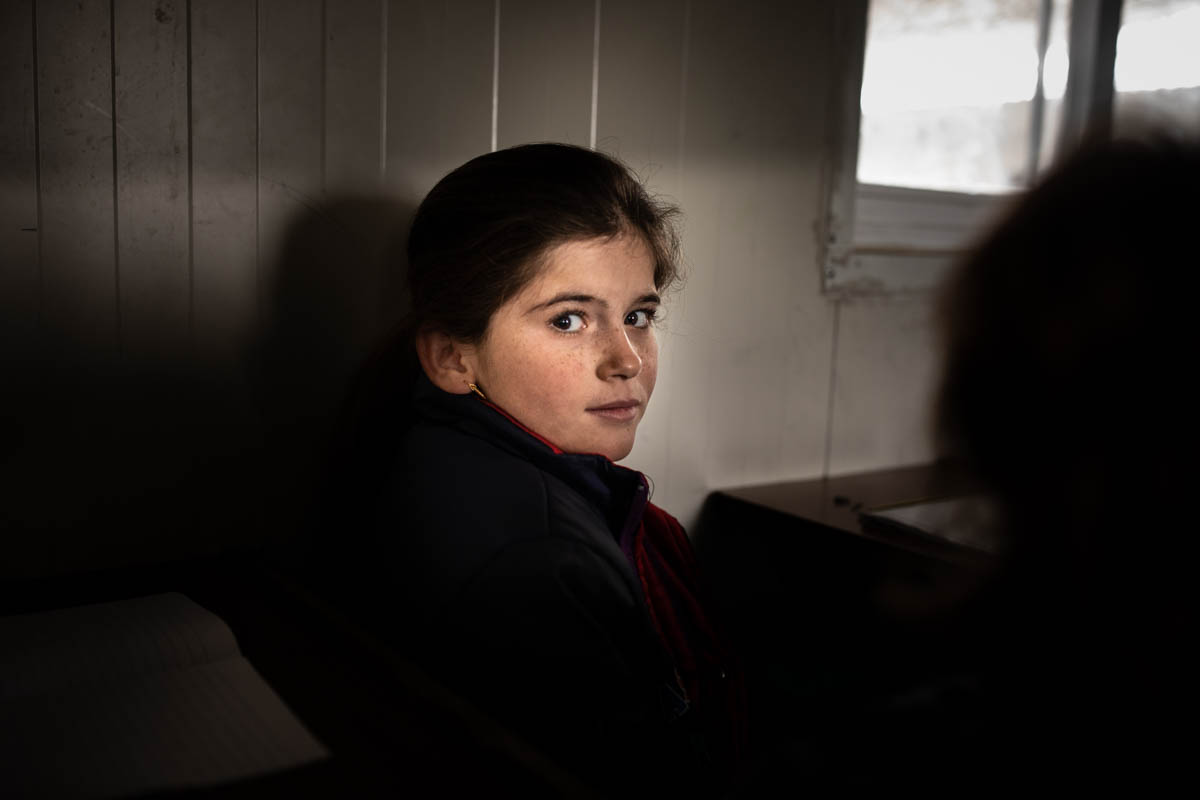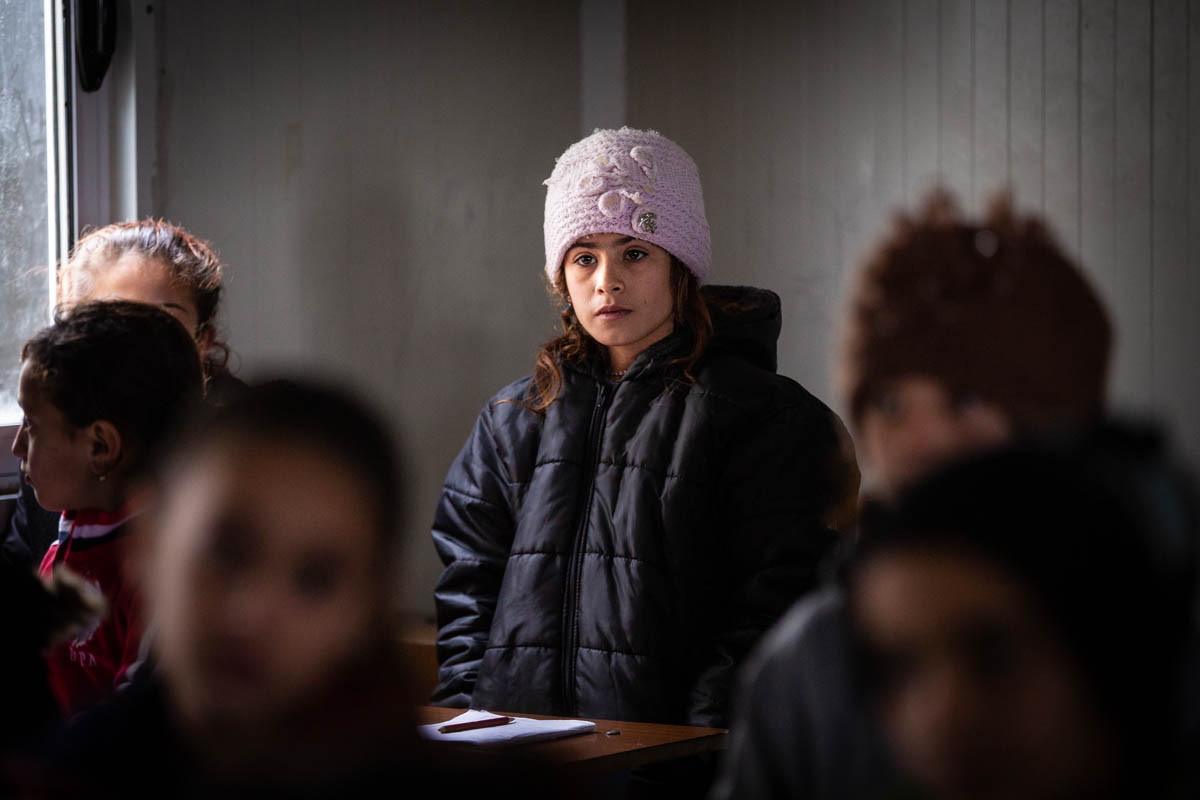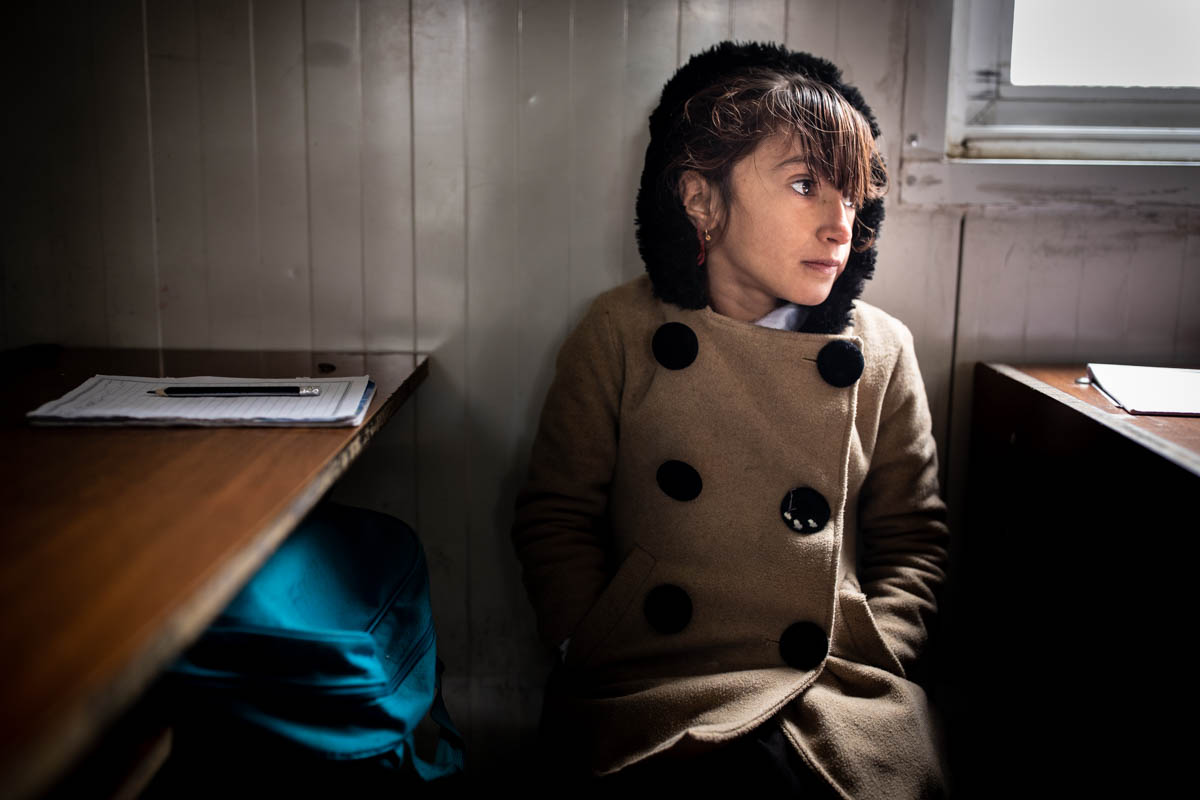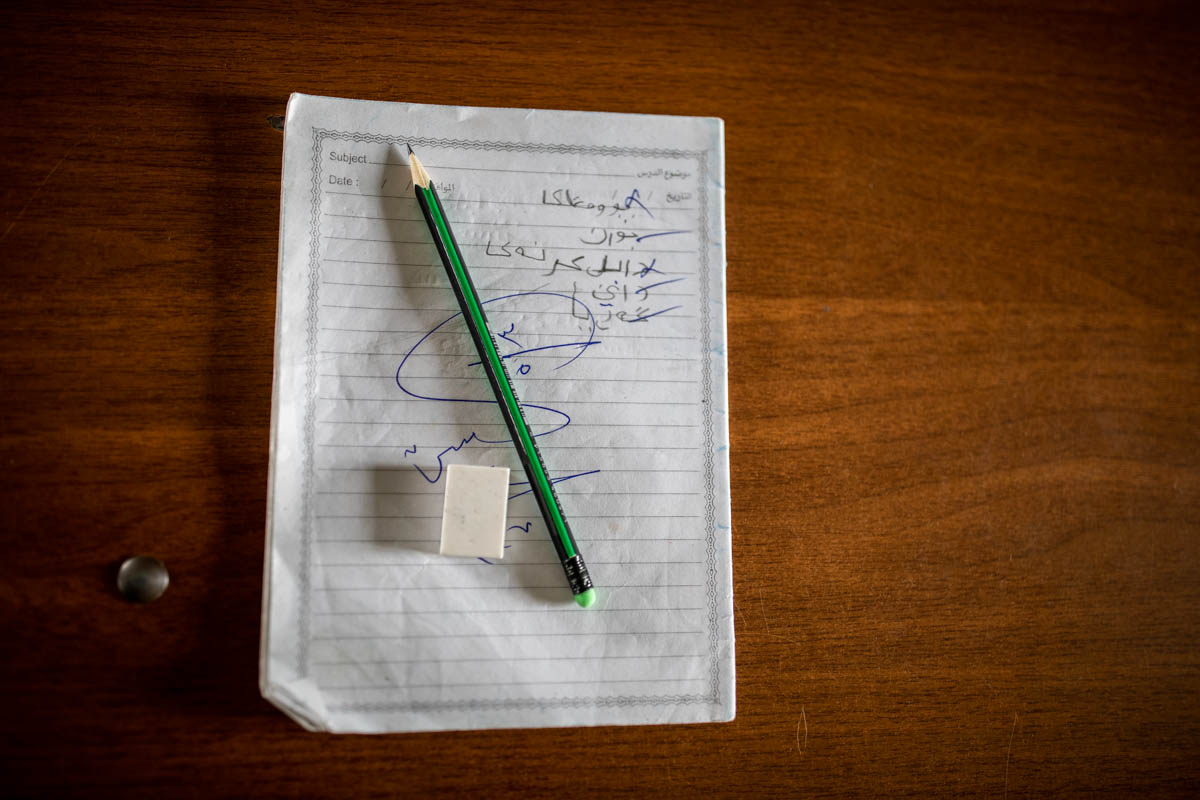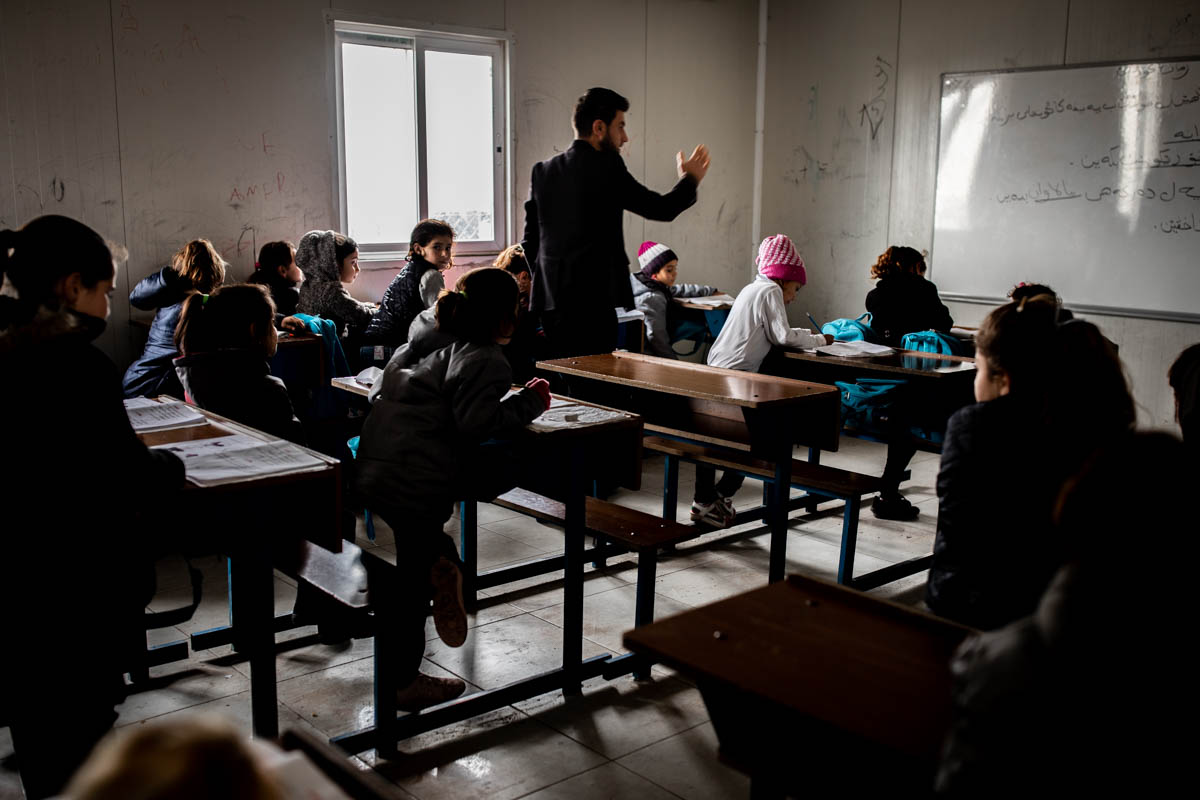 One of the many consequences of human displacement is the disruption of education for children and adults alike. When in Mosul I remember meeting many, similar in age to myself, who had no choice but to abandon their studies when ISIS took hold of the city.
For the Yazidis displaced from Sinjar in August 2014 the story is similar — despite efforts from (some) NGOs and individual volunteers, education halted as people were forced to flee and has yet to resume the regularity or attendance that existed in Sinjar. in the Bajad Kandala camp in Iraqi Kurdistan one school operates and the majority of educational efforts are being made by volunteers, other displaced Yazidis also living with the camp.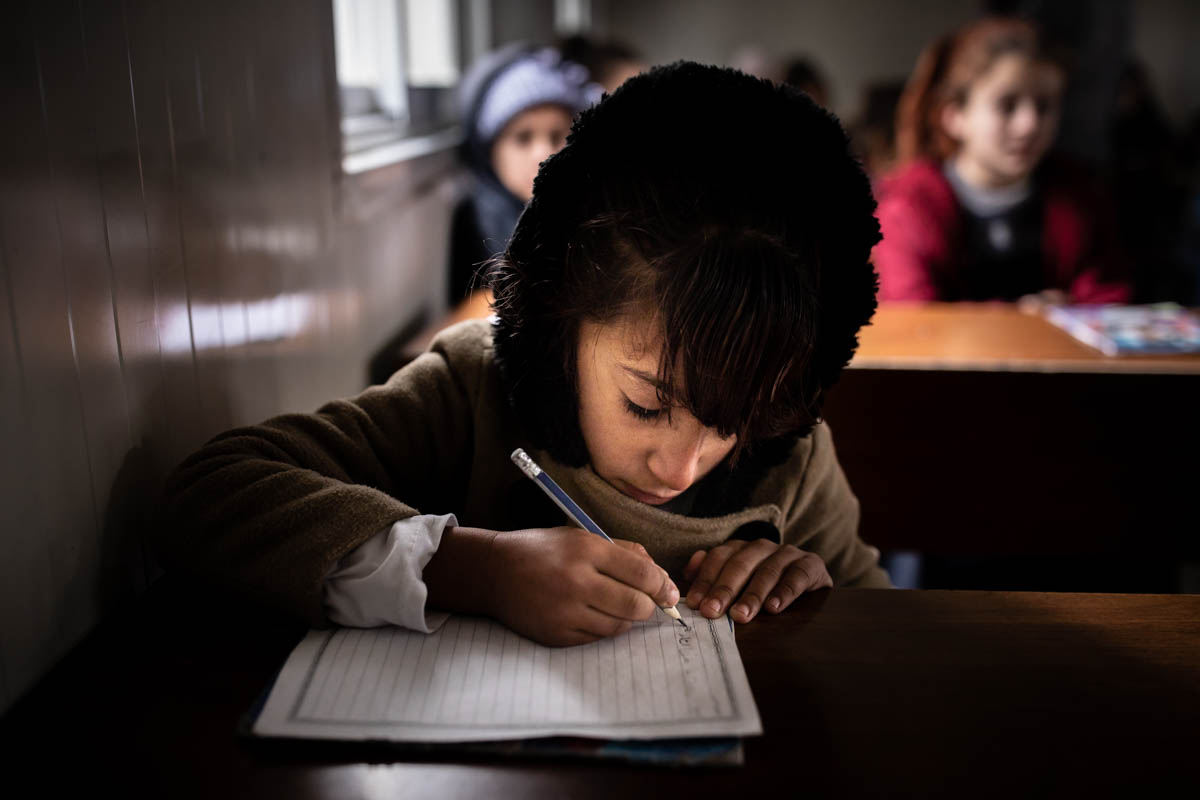 Amani
After fleeing the city of Sinjar, Iraq, Amani and 17 members of her extended family arrived at the Bajad Kandala Yazidi Displacement Camp on August 12, 2014. For the first two years she lived in the camp Amani recieved almost no education. At the end of 2016 she was able to attend a makeshift school within the camp and resume her studies. When asked what she wants to do when she is older her response was simple, "I want to have a family, an animal and live in peace."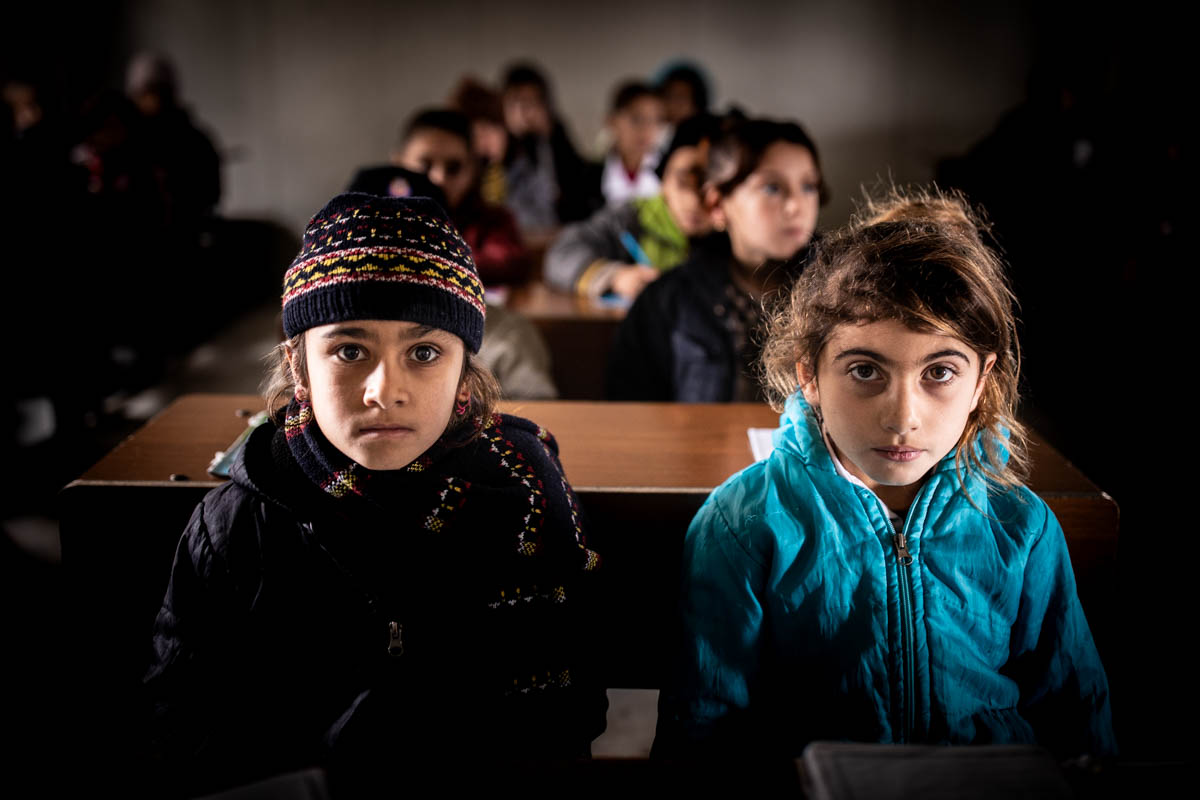 Mena and Amal
Mena and Amal attend an Arabic lesson in a makeshift school within the Bajad Kandala displacement camp in Iraqi Kurdistan.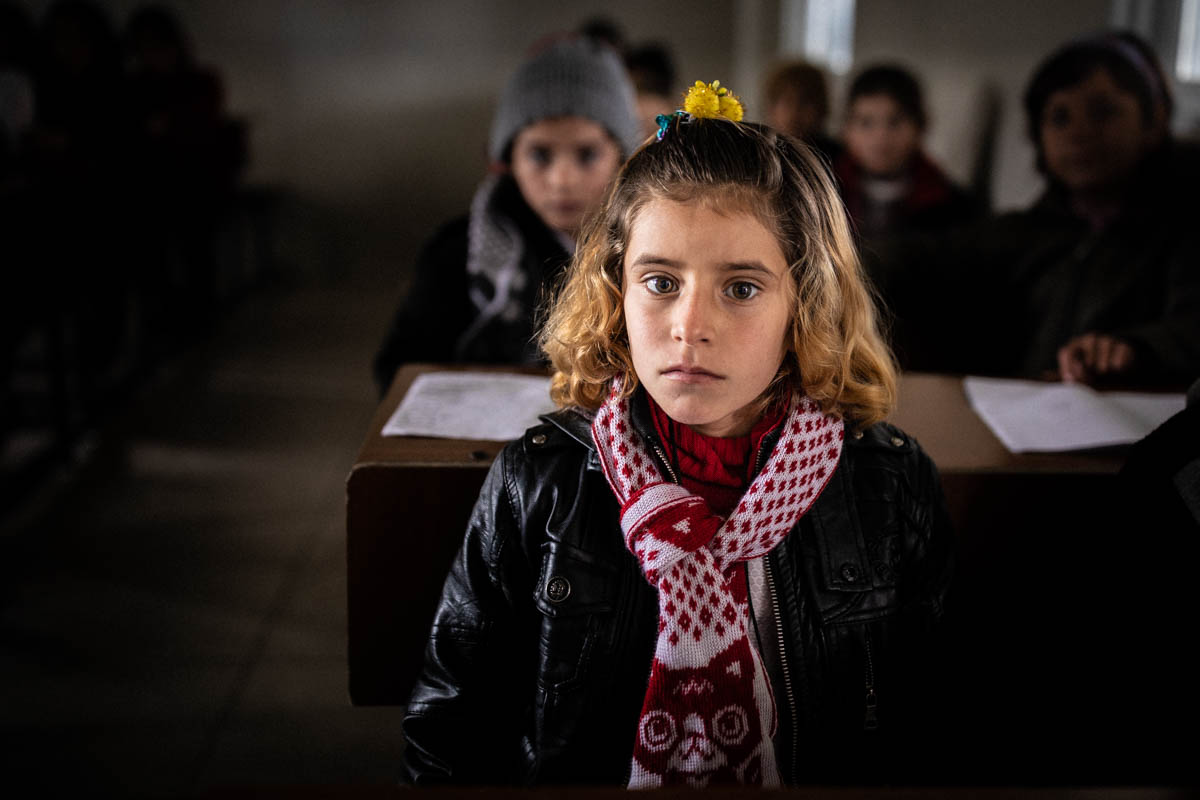 Sahr
Sahr is 11 years old and, like everyone living in the Bajad Kandala camp, is originally from Shingal (Sinjar), Iraq. Sahr was seven years old when she, her mother and three siblings fled on foot, eventually making it the camp they now call home. Her father remained in Sinjar to fight the Islamic State; they have not heard from him since 2014.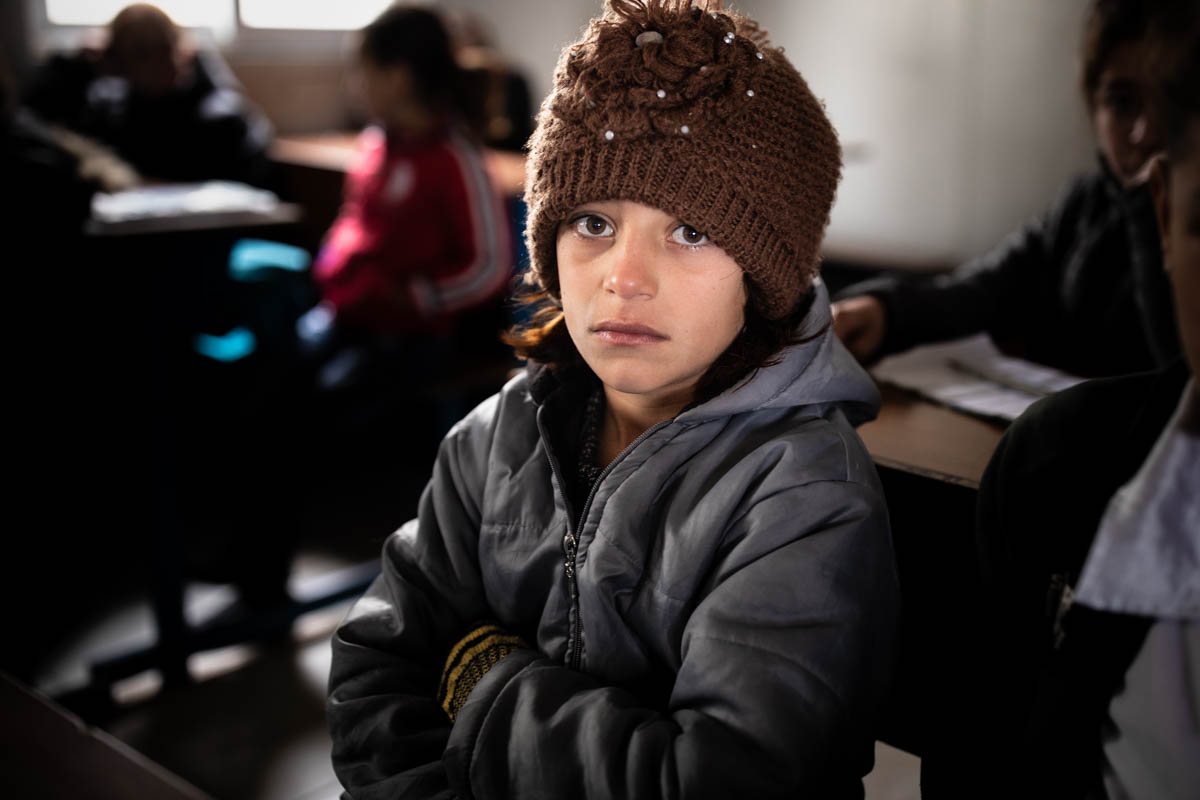 Runa
Runa is one of six children and the only in her family currently attending school. Her siblings are not forced to attend and several have tried to find work rather than resume their education. When asked why Runa still comes to school she responded, "I want to learn English so I can get a job and leave Iraq with my family."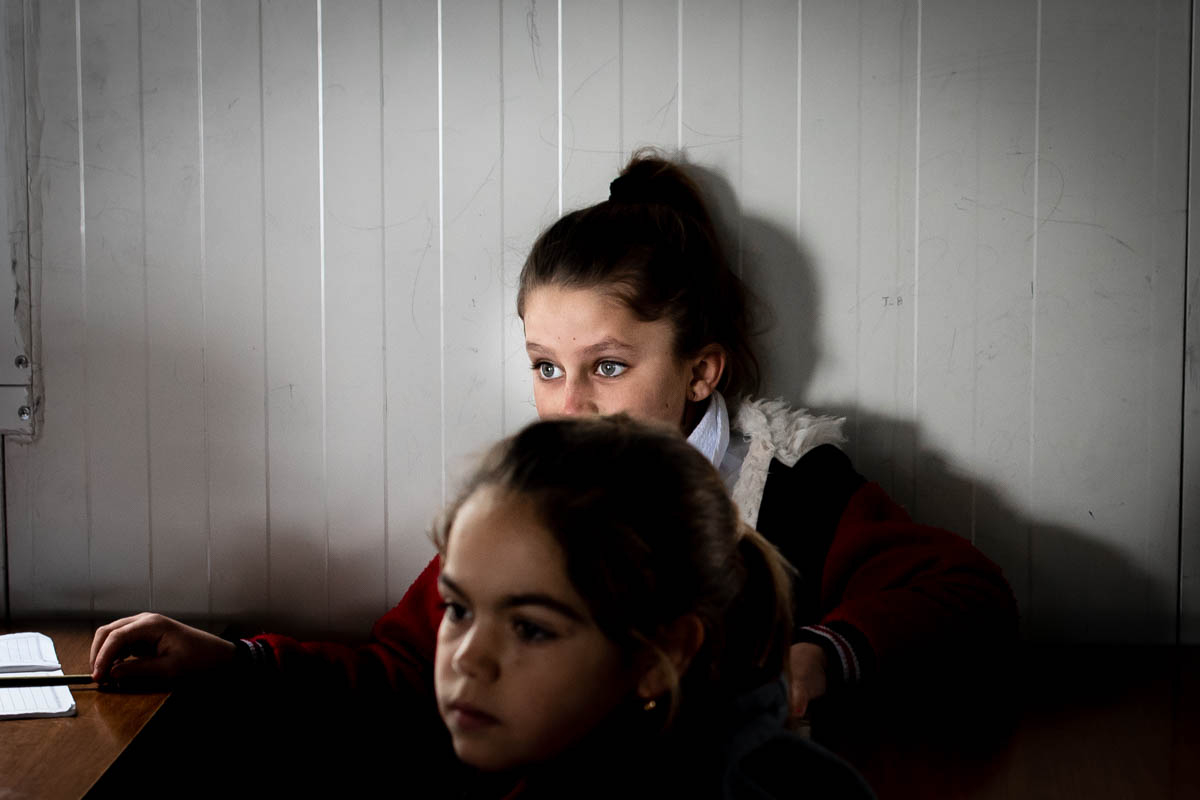 Nahida
Nahida, age 12, attends a school session being held in the Bajad Kandala camp in Iraqi Kurdistan. Nahida and her family, like most of the nearly 9,000 individuals in the camp, fled Shingal in 2014 and have been living in this camp since. Nahida's favorite thing to study is English and she hopes to someday live in America or Canada with her family.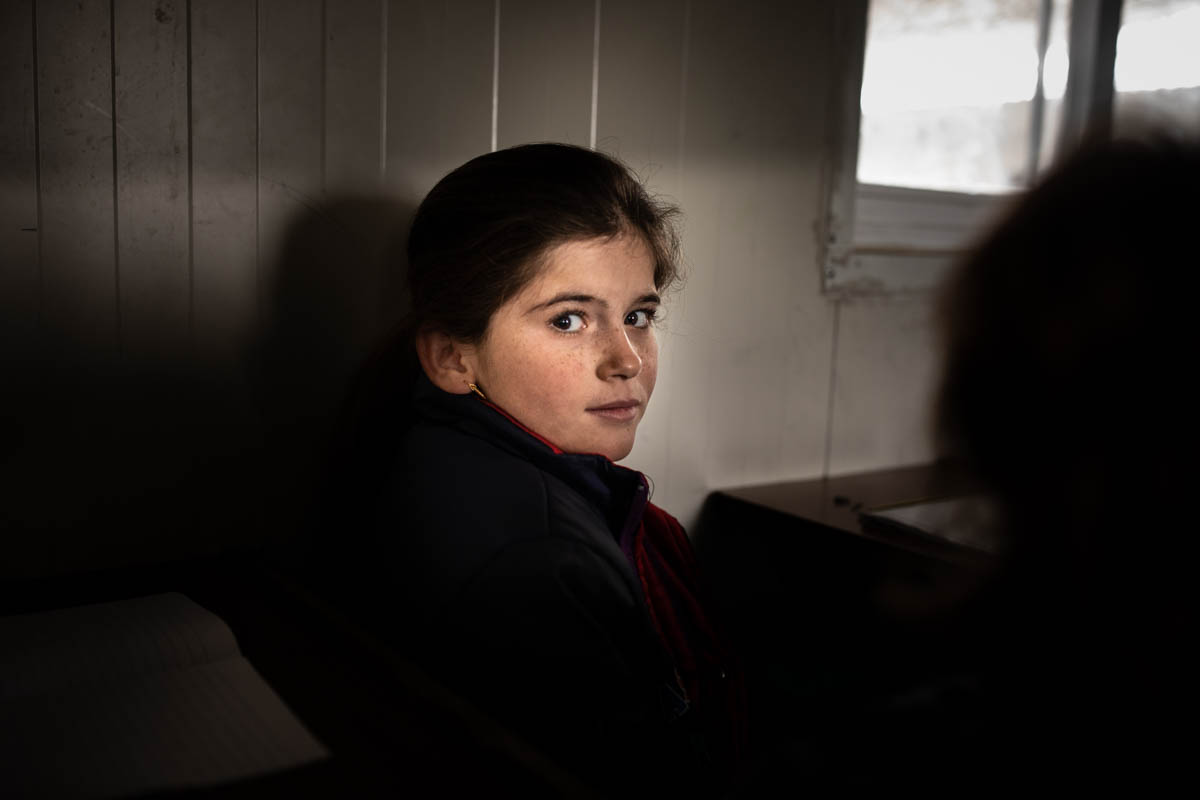 Samira
Samira is 11 years old. She is also Yazidi, an ethno-religious minority that has existed in Iraq for centuries. Most experts cite 74 genocides throughout the Yazidi's tormented history, the most recent taking place in August 2014 when ISIS descended on the city of Sinjar. With the goal of eradicating the population, ISIS killed thousands, took just as many captive and forced the rest of the population to flee. Unlike many, Samira and her family were able to leave on foot and eventually made it to the Bajad Kandala. Samira has lived in the camp since 2014 and enjoys school and playing futbol (soccer). She would like to be a teacher someday.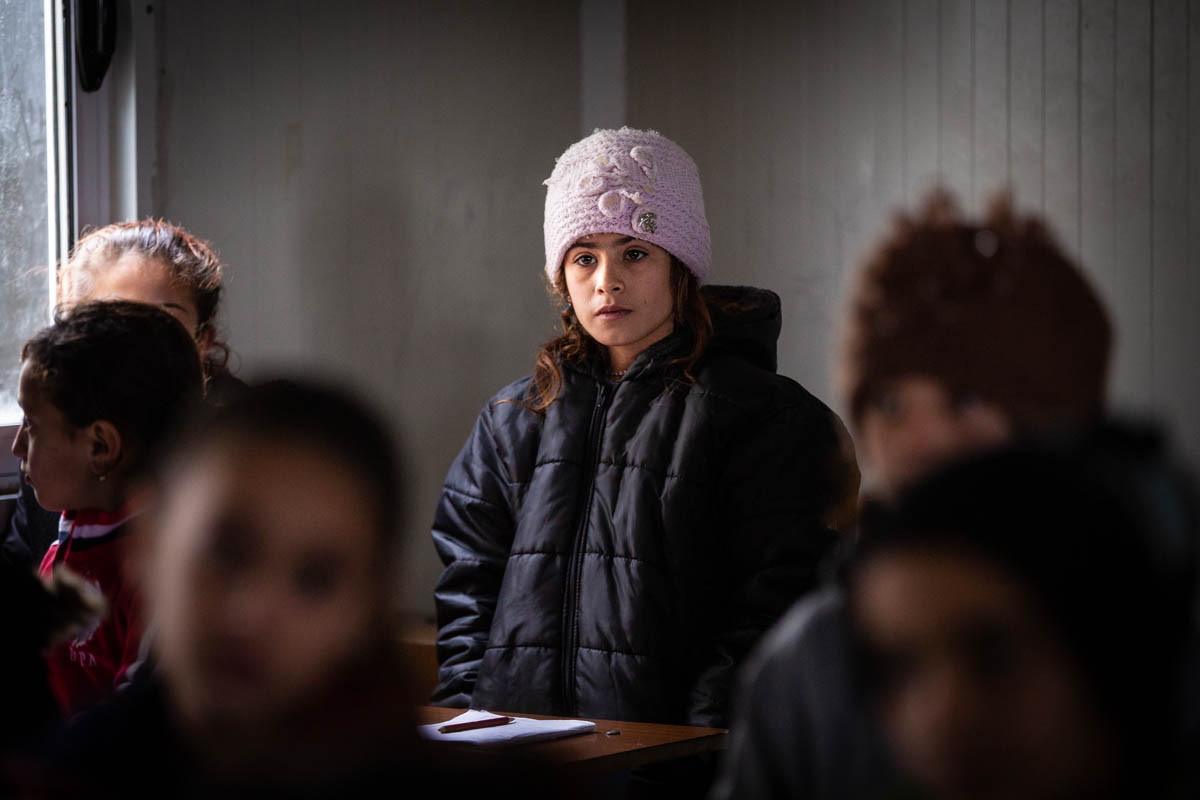 Sahara
Sahara, age 8, attends a lesson inside of a makeshift school within the Bajad Kandala displacement camp in Iraqi Kurdistan. Sahara is the middle child among her four siblings and hopes to one day be able to leave Iraq. Her favorite color is purple.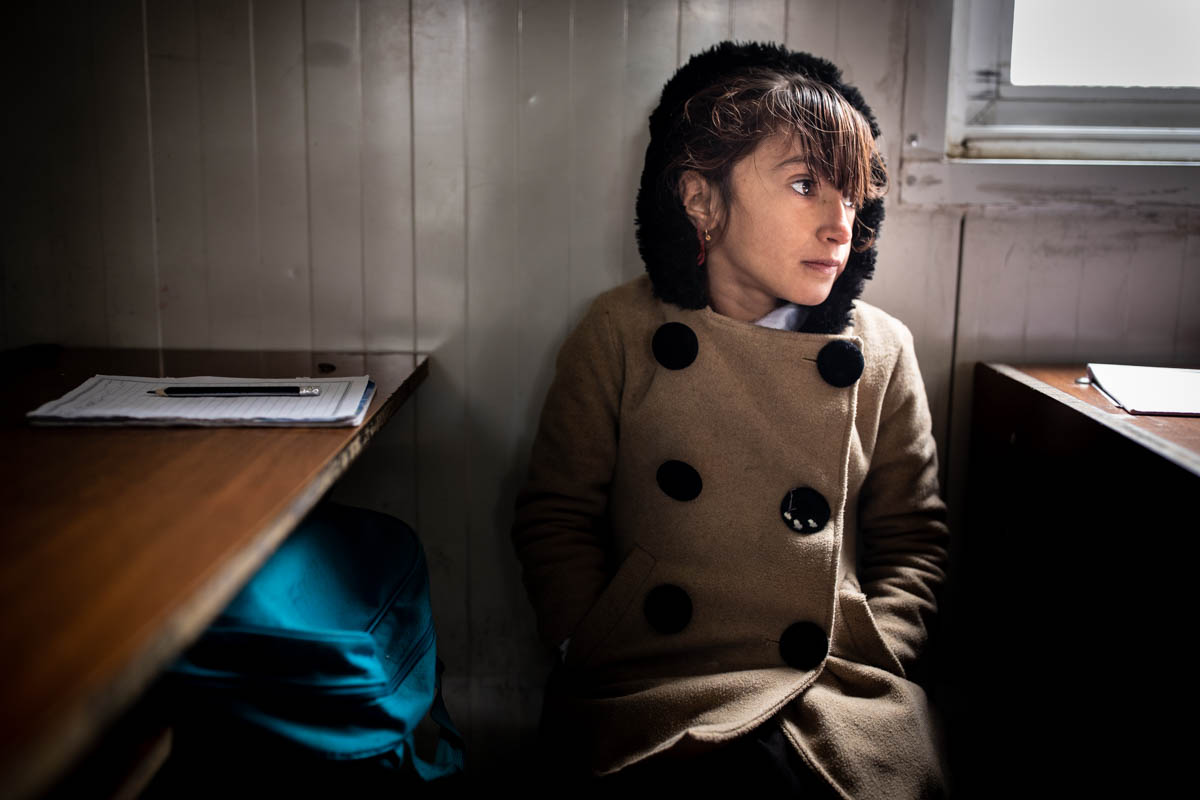 Majda
Majda, age 8. Majda is the youngest of seven children and today lives in the Bajad Kandala camp with her four sisters and mother. Her father and two older brothers chose to remain in Shingal to fight when the Islamic State attacked the city in August 2014; Majda and her family have not heard from them since.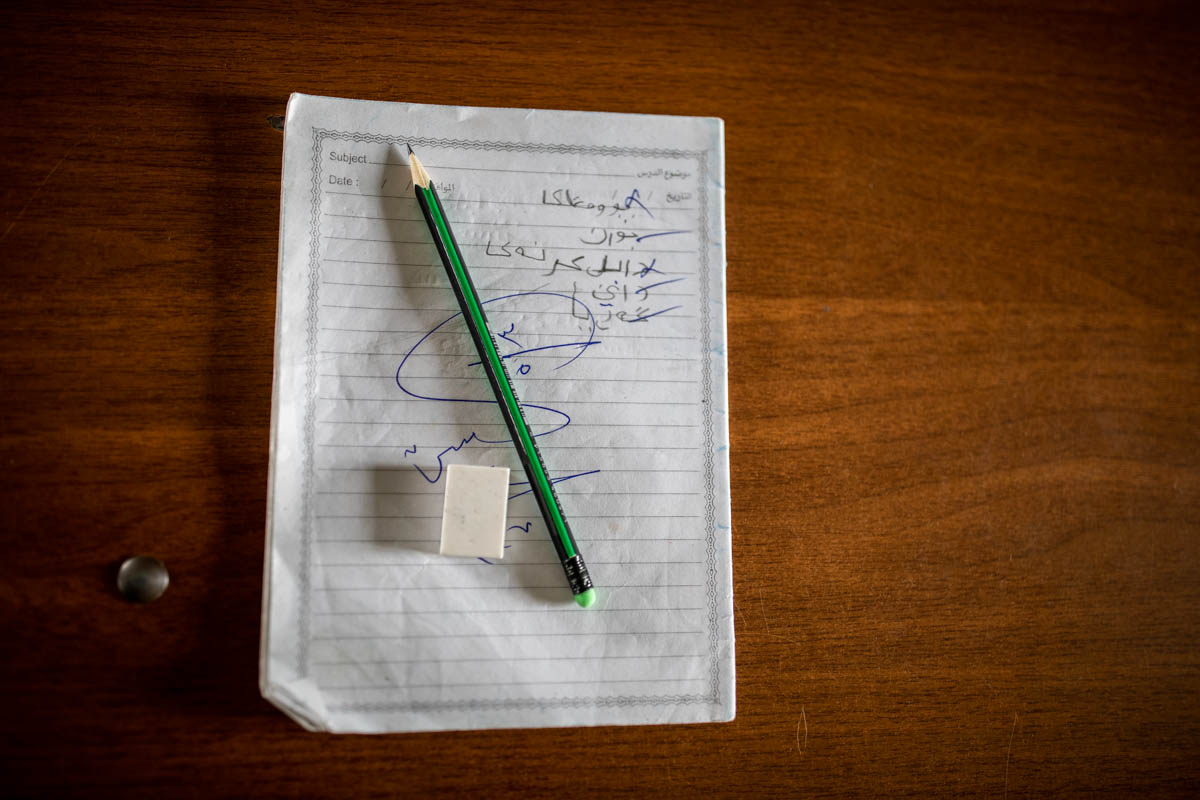 Nearly five years following the initial attack on Shingal approximately 3,000 Yazidis are still missing, tens of thousands remain in the camps, and the city of Shingal remains near inhabitable. With nowhere to return nor anywhere to go, the future of this communities lies largely in the hands of the Iraqi government and the international community.